Note: Affiliate links may be used in this post. I may receive a small commission at no extra cost to you if you make a purchase through my affiliate link. Read my full disclosure policy here.
Funny Graduation Cap Ideas
This post is all about the best funny graduation cap ideas!
You've made it through four (or more…) years of college so you deserve this! Decorating your cap for graduation is becoming a tradition for many college students. Some caps are pretty, some are poignant, and some are just plain funny.
Here are 30 of the best funny graduation cap decorations!
1. Four Years Later
Because who doesn't love a good SpongeBob reference?
2. Thanks Quizlet
How would we have made it through college without Quizlet?!
3. She Doesn't Even Go Here
This Mean Girls inspired graduation cap is too cute!
4. I Never Look Back, Darling. It Distracts from the Now.
Some wisdom from the one and only Edna Mode.
5. Game of Loans
Student loan interest is no joke! But might as well laugh about it, right?!
6. I Know I Wined a Lot, But I Did It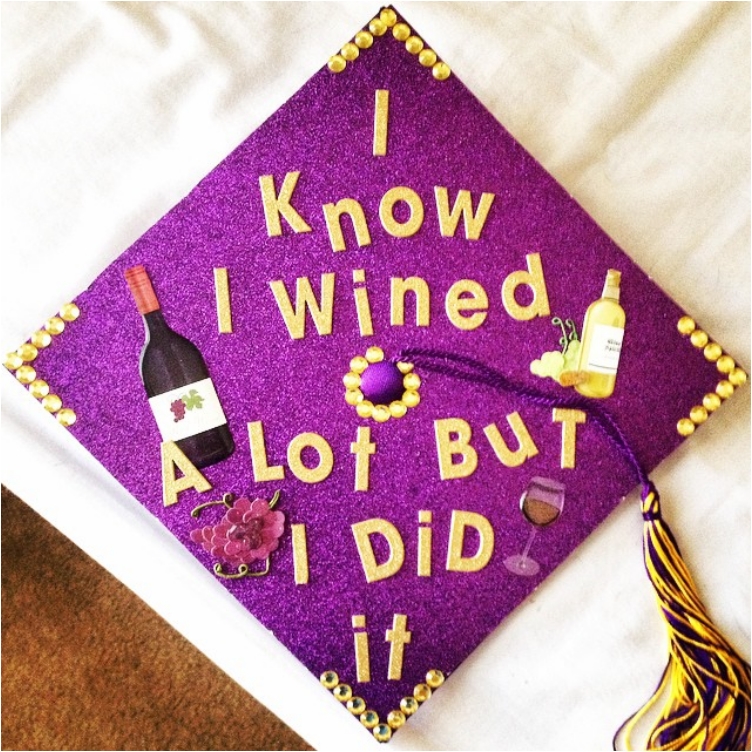 We all know a wine lover who needs this cap at graduation…
7. Thanks to My Sponsors
Couldn't have done it without my sponsors!
8. I haven't slept in 4 years.
Graduation: Made possible by sleepless nights.
9. I Already Forgot Everything
Same, Dory, same.
10. I Am 0% Sure of What I'm Going to Do
Just show this cap to your relatives when they ask what your plans are after college.
11. Y'all Hiring?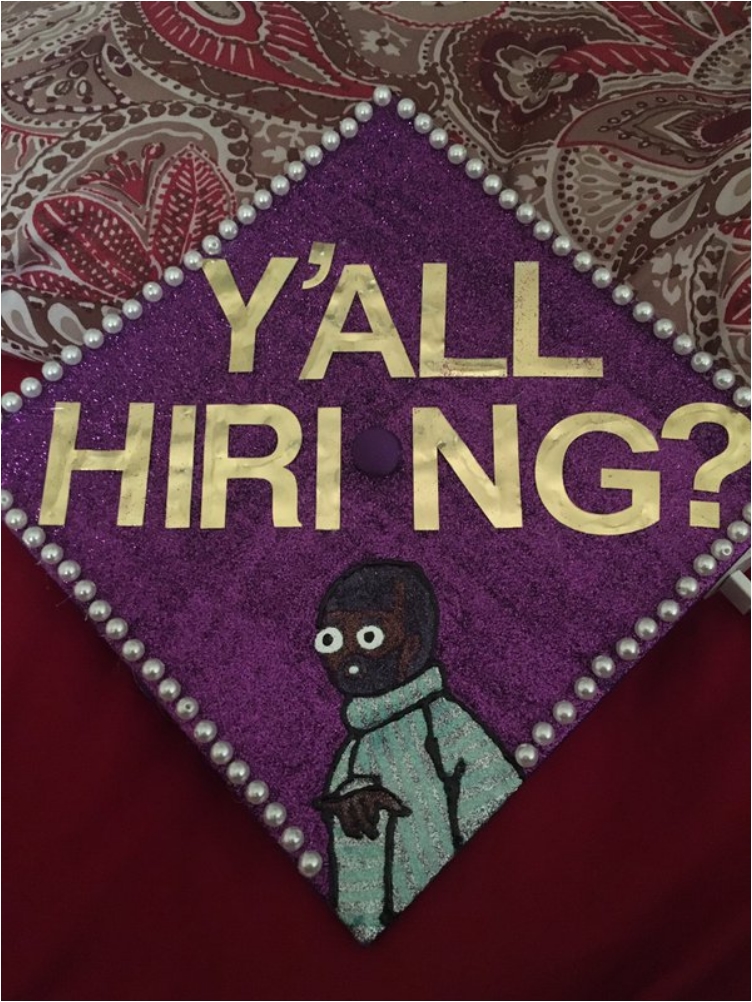 I mean, gotta get a job somehow, right?
12. College Debt Is Not a Joke, Jim!
This graduation cap is perfect for fans of The Office.
13. What Are You Doing After Graduation?
SpongeBob is the perfect reaction to the question your relatives keep asking!
14. Master Has Given Dobby a Diploma
Dobby is free!
15. Because Hogwarts Didn't Take FAFSA
The perfect way to say, "I'm only here because I never got my Hogwarts letter."
16. You Guys, I'm Like Really Smart Now
Kelly Kapoor is keepin' it real.
17. Bye Bye Bye
Couldn't have said it better than *NSync!
18. Thanks, Pizza
Couldn't have done it without you, pizza!