Note: Affiliate links may be used in this post. I may receive a small commission at no extra cost to you if you make a purchase through my affiliate link. Read my full disclosure policy here.
Easy and Delicious Reindeer Treats
These reindeer treats are sure to be a hit this holiday season! Kids will love these delicious reindeer-inspired goodies and best of all, they're all extremely easy to make!
1. Reindeer Christmas Pancakes
These Reindeer Christmas Pancakes are the perfect breakfast for Christmas morning. They are easy to make and look adorable!
2. Reindeer Chow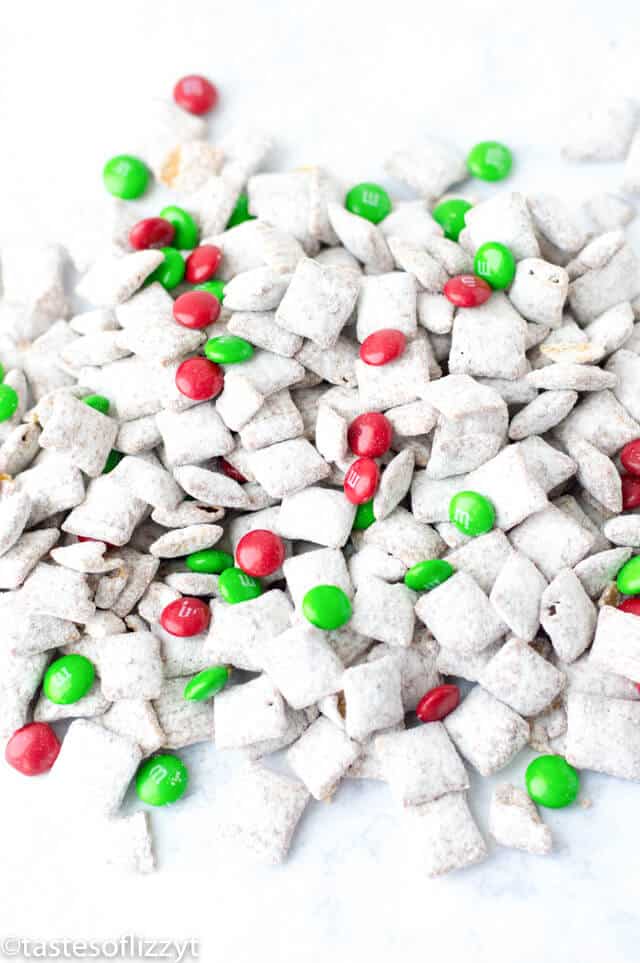 Make sure Santa stops at your house by attracting his reindeer! This Reindeer Chow  recipe turns the classic muddy buddies puppy chow into a Christmas treat that the kids will love.
3. No Bake Holiday Reindeer Cookies
These yummy No Bake Holiday Reindeer Cookies are made with Nutter Butter cookies! They are so quick and easy to make, and are perfect for holiday parties!
4. Reindeer Poop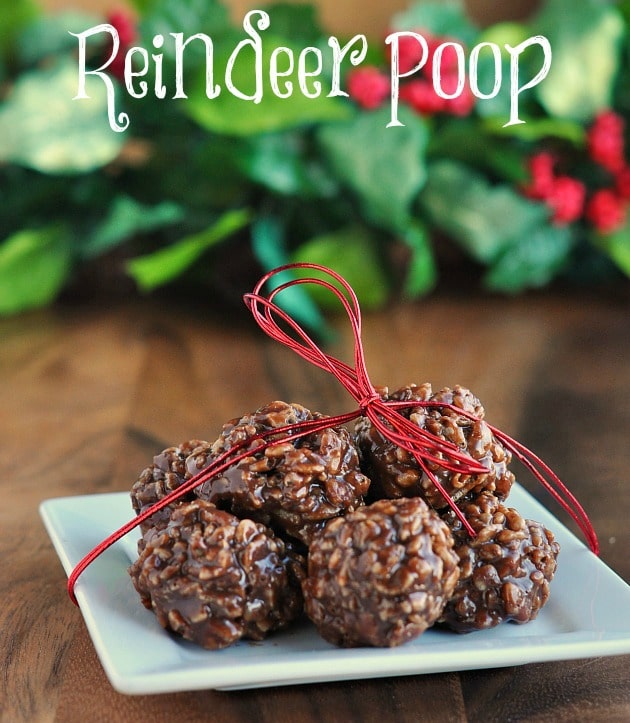 Kids will get a kick out of making Reindeer Poop but do not let the name fool you. This mixture of chocolate and Rice Krispies is delicious and makes the perfect holiday treat!
5. Reindeer Hot Cocoa
Want to put a fun twist on classic hot chocolate? Make this super simple Reindeer Hot Cocoa recipe!
6. Peanut Butter Reindeer Cookies
These little Peanut Butter Reindeer Cookies are almost too cute to eat! The perfect holiday treat.
7. Reindeer Cupcakes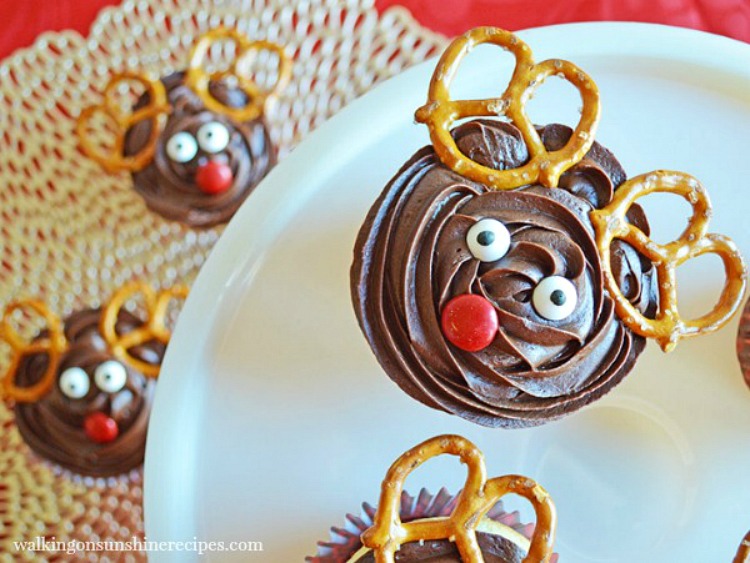 Reindeer Cupcakes will look great on the dessert table for your upcoming holiday parties!
8. Reindeer Ho Ho Treats
These Reindeer Ho Ho Treats could not be easier to make! They are so easy to throw together using Hostess Ho Hos and a few other ingredients!
9. Fudge Round Reindeer Cookies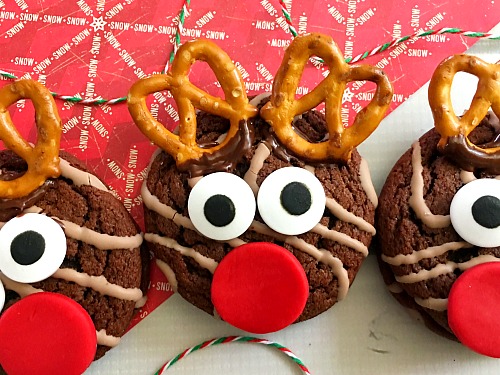 Fans of Little Debbie Fudge Rounds will love these Fudge Round Reindeer Cookies. Another incredibly simple and cute reindeer treat perfect for holiday parties!
10. Rice Krispie Reindeer Treats
Super fun and easy to make, these Rice Krispie Reindeer Treats are a hit with the little ones, and so easy that they can even help you make them! I love that they require very little ingredients and prep, and they also make fun party treats!
11. Reindeer Cinnamon Rolls
These Reindeer Cinnamon Rolls will delight kids and make the perfect Christmas breakfast or brunch!
12. Rolo Pretzel Reindeer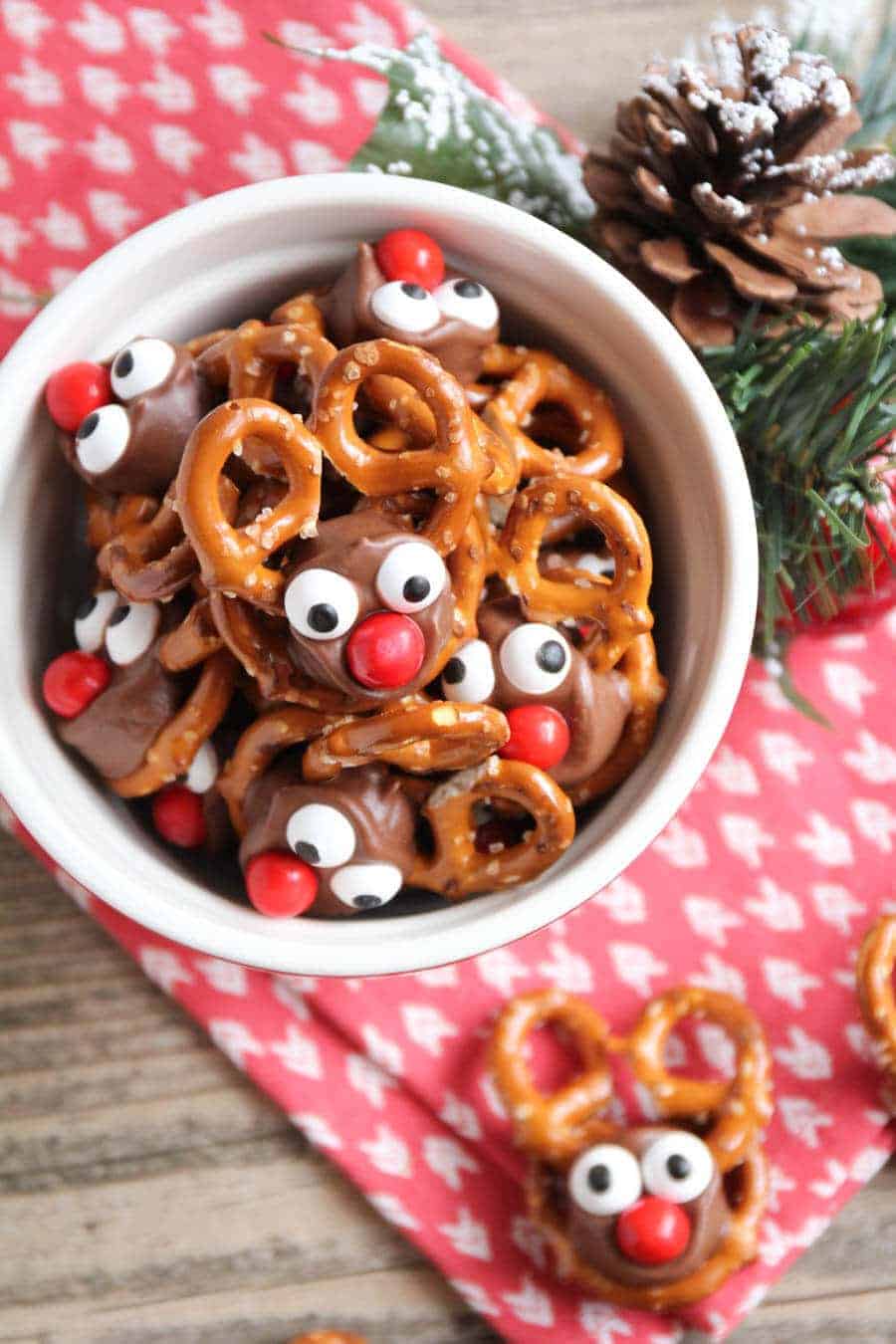 These Rolo Pretzel Reindeer will be a simple holiday treat you can't stop snacking on all season long!
I hope you enjoy these easy and delicious reindeer treats!
Other Delicious Christmas Treats:
Make sure to try these yummy holiday recipes too!