Note: Affiliate links may be used in this post. I may receive a small commission at no extra cost to you if you make a purchase through my affiliate link. Read my full disclosure policy here.
Summertime is the perfect time for outdoor parties, picnics and BBQs. I put together this list of easy Summertime Simple Dessert Recipes to bring to your next neighborhood BBQ or family gathering.
You can find cake carriers and pie carriers and an assortment of other insulated food carrying bags on Amazon to make sure your simple dessert recipes get to the party in one piece.
1. Perfect Summertime Blueberry Pie
Nothing says summertime like a fresh blueberry pie! This easy to make Perfect Summertime Blueberry Pie topped with vanilla ice cream makes this summertime treat really hard to beat.
2. Rice Krispy Treat Sparklers
Always a hit with kids and grown ups a like these festive Rice Krispy Treat Sparklers will bring smile to your guest's faces and look festive on your dessert table.
3. No Bake Cheesecake Bites
Simple and easy to make these No Bake Cheesecake Bites taste great and look adorable and festive.
4. Strawberry Pineapple Tropical Oreo Fluff
I'm not even sure what this is…but it sounds amazing! Fruit and chocolate? How can you go wrong?? This  Strawberry Pineapple Tropical OREO fluff is the perfect summer side dish for gatherings and barbecues.
5. Red, White & Blue Graham Cracker Sandwich
This easy Red, White & Blue Graham Cracker Sandwich recipe is super simple to make with only 3 ingredients and even Weight Watchers friendly.
6. Campfire Apple Crisp Foil Packets
Who doesn't love a sweet treat that requires minimal prep and no cleanup? These Campfire Apple Crisp Foil Packs full of sweet juicy apples, cinnamon and granola can be made on the campfire,  grill or simply baked in the oven.
7. No Bake Easy Black Forest Chocolate Trifle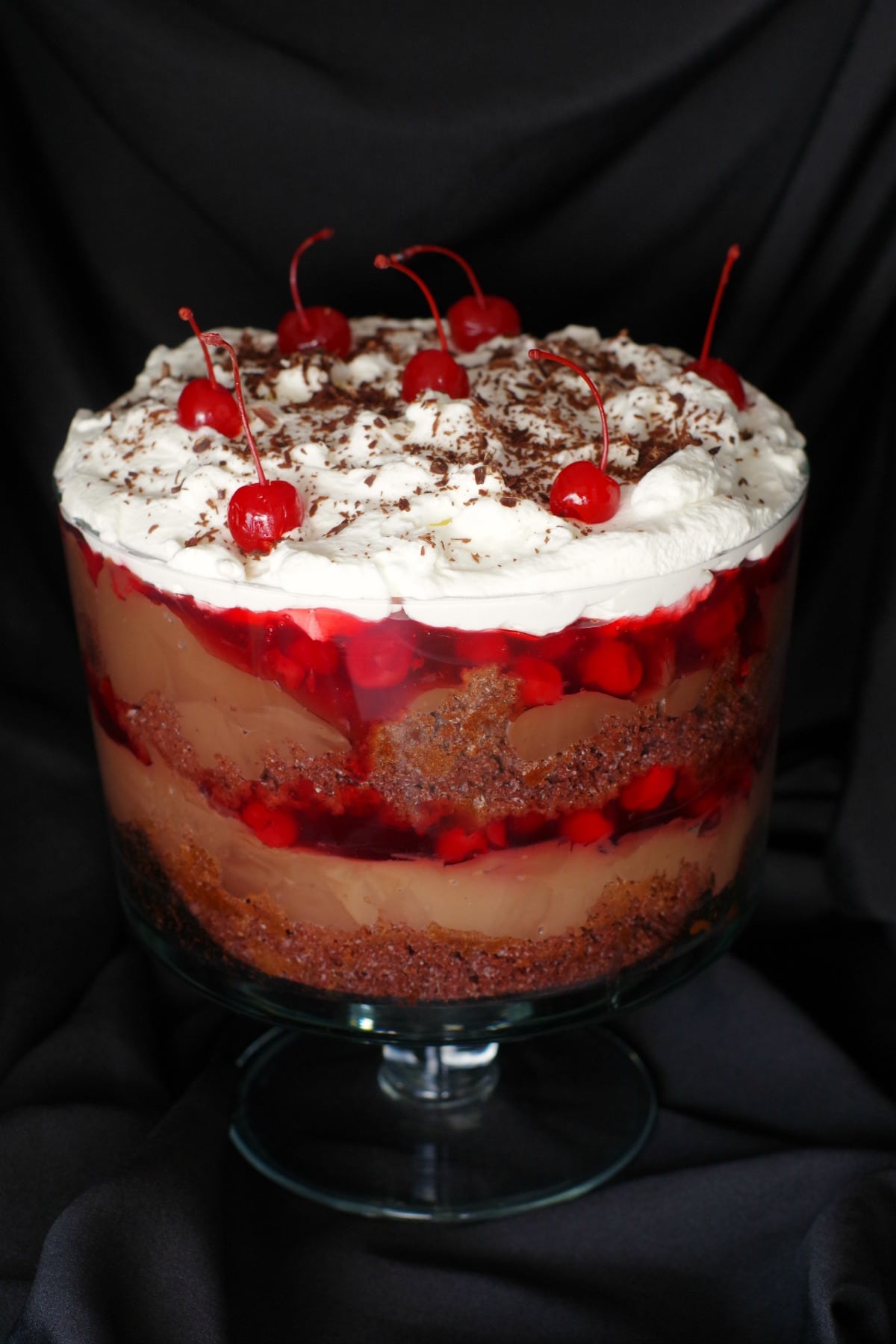 A No Bake Easy Black Forest Chocolate Trifle is simple to make. Only has 5 ingredients. And doesn't require baking! Sounds perfect for a quick dessert to bring to a summertime picnic or BBQ!
8. Paleo Strawberry Rhubarb Pie
Perfect for your next spring or summer get together is this Paleo Strawberry Rhubarb Pie made with simple ingredients that are deliciously sweet!
9. Summer Berry Trifle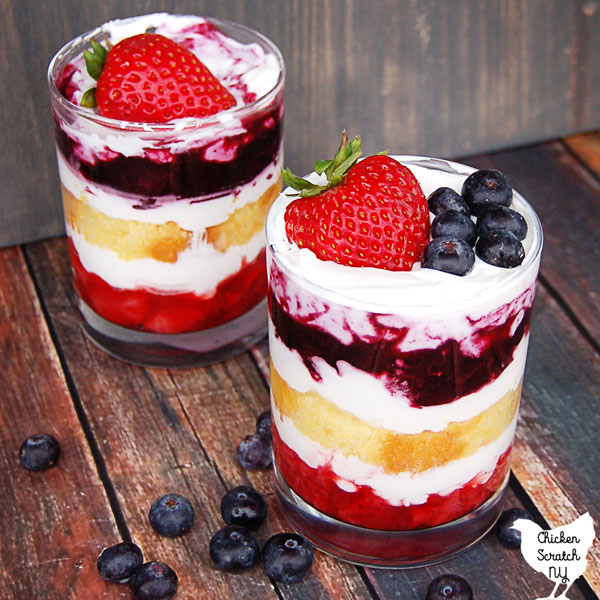 This No Bake Summer Berry Trifle has layers of fluffy whipped cream, tart lemon pound cake and fresh berries that make for a pretty and delicious dessert perfect for any summer picnic
10. Keto Low Carb No Bake Cheesecake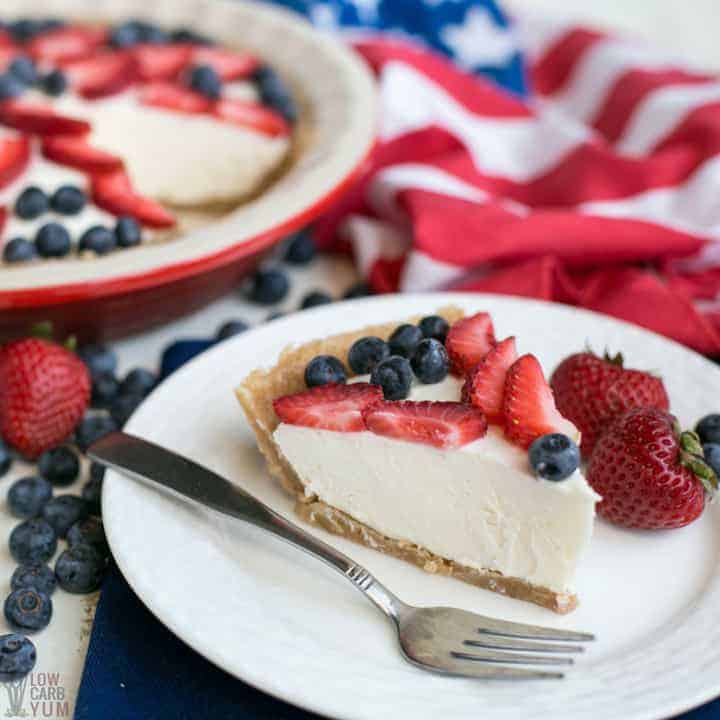 An easy to make Keto Low Carb No Bake Cheesecake is the perfect dessert for summer. It holds up well in the summer heat with no need to turn the oven on.
11. No Bake Blueberry Sour Cream Pie
It doesn't get much simpler than a no bake dessert! This No Bake Blueberry Sour Cream Pie is a quick and easy to make and is a perfect summer dessert! Made with fresh blueberries and a delicious sour cream filling it's sure to be a family favorite.
12. Patriotic Cupcakes
Patriotic Cupcakes is a perfect festive dessert for Memorial Day, 4th of July and even Labor Day!
13. Oreo Fluff
Oreo Fluff is just the perfect quick dessert to make for potlucks, BBQs, a girls night, movie marathons at home, and so much more!
14. Patriotic Pretzel Almond Bark
This Patriotic Pretzel Almond Bark with its salty pretzels and sweet almond bark is a fabulous combination that is festive too.
15. Party Fruit Kabobs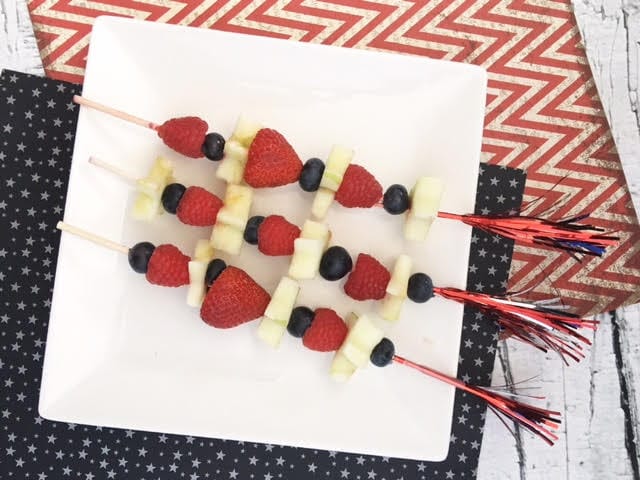 Simple, healthy and festive, these Party Fruit Kabobs are sure to be a hit for Memorial Day, Fourth of July or Labor Day parties.
I hope you have been inspired by this collection of easy, super simple dessert recipes for your next summertime get together.
Check out this post for Easy Summertime Side Dish Recipes for Memorial Day, Fourth of July and all your summertime festivities.